Criterion Theatre Seating Plan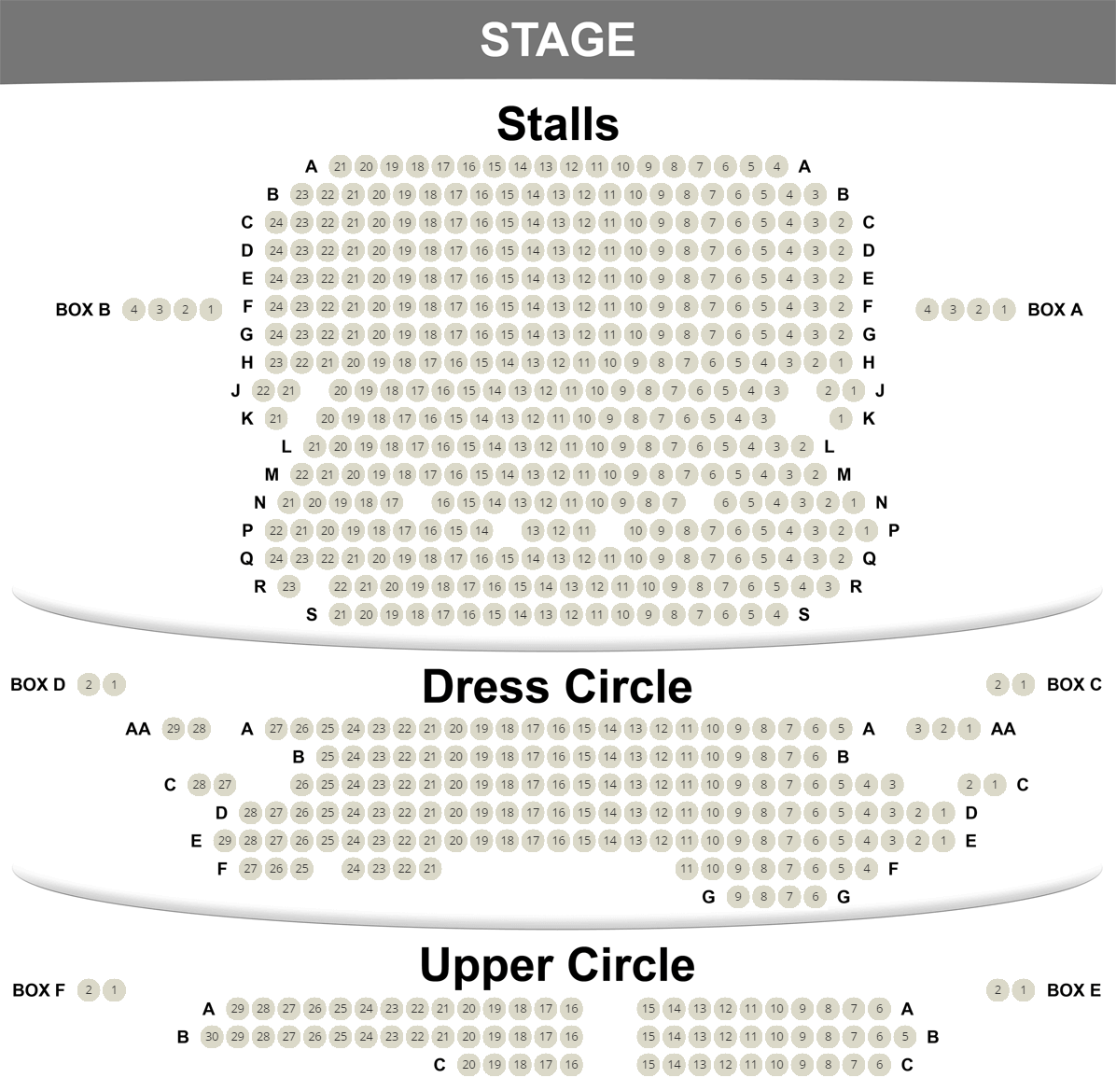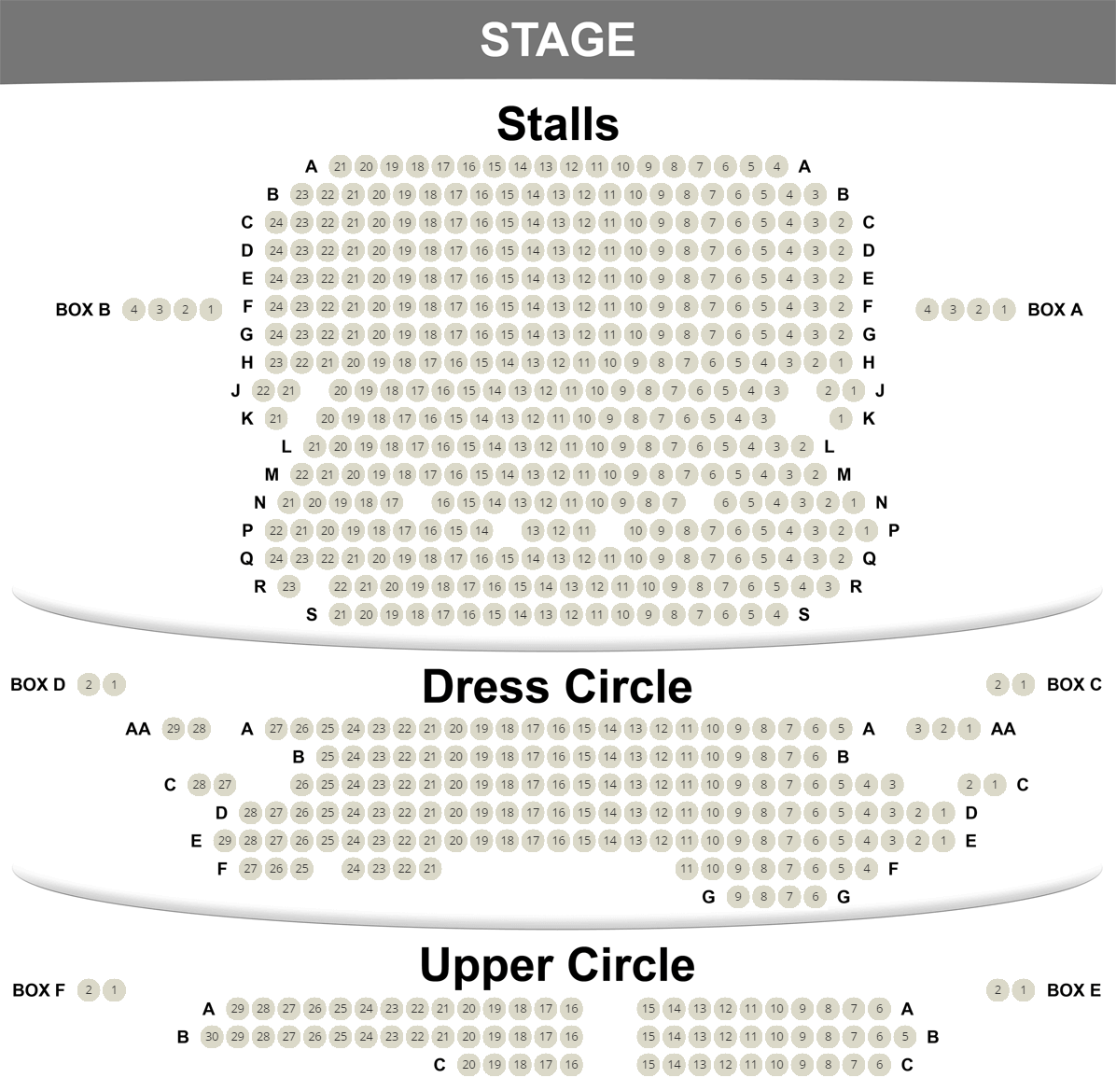 With little over 600 seats spread over three levels; the stalls, the dress circle and the upper circle, the Criterion theatre is an intimate West End venue. The venue can also make the bizarre claim that it's the only underground theatre in London.
Originally conceived as a miniature concert hall in partnership with the White Bear Inn, the Criterion opened in the summer of 1874. Over the past 100 years, lots of work has been to make the building feel less cramped and claustrophobic for patrons, but the auditorium has retained its original ornate design. However, due to the fact that the theatre needs to keep the ground above it from falling in, there are quite a few pillars in the auditorium itself, which has the knock-on effect of making many of the seats restricted view.
The stalls
The biggest seating area in the theatre is the stalls, but it contains seven structurally integral pillars. These affect the last five rows of the stalls and obstruct the views of the stage. The best place to book tickets is the middle and front section of the stalls, with perfect visibility to the stage.
The dress circle
Some of the best seats in the house can be found here since the balcony is set quite far forward from the back wall, bringing you closer to the action on stage. However, like the stalls, there are a few pillars to contend with. In general, the theatre does not sell seats directly behind pillars but their presence can affect seats set further back too, meaning it's always best to check with the staff at the box office before choosing your seats. The dress circle curves around to the side relatively acutely, meaning the seats at the sides have a side-on angle to the stage.
The upper circle
This section is very odd, with just three rows of seats. And it's high up, meaning your view down to the stage is very steep indeed. There are no obstructions on this level and the seats in the centre tend to be the best value for money in the whole theatre.
Subscribe