Call 0844 847 1778 to book directly from the theatre or Buy Tickets Online
From Official Tickets Agents
Booking from
Thursday, 31 March 2016
Booking until
Monday, 30 March 2020
Running time
2 hours 30 minutes (One interval)
Performance Times
| Mon | Tue | Wed | Thu | Fri | Sat | Sun |
| --- | --- | --- | --- | --- | --- | --- |
| | | | | | 14:30 | 15:00 |
| | 19:30 | 19:30 | 19:30 | 19:30 | 19:30 | 19:00 |
The Comedy About A Bank Robbery
Do you love funny? This one's for you, yet another remarkably silly stage farce from the brilliant Mischief Theatre Company. They wowed audiences with Peter Pan Goes Wrong. They rocked the West End with The Play That Goes Wrong, which won an Olivier. Now there's another, The Comedy About a Bank Robbery, an hilarious romp featuring their unique brand of madcap humour. The show comes from the pen of Henry Lewis, Jonathan Sayer and Henry Shields, all well on their way to becoming living comedy legends. The show was first performed in April 2016 and premièred at the Criterion Theatre. Now it has been extended until autumn 2017 at the same venue, presented by Kenny Wax Ltd and Stage Presence Ltd.
The glittering star of the show is one absolutely enormous diamond, stashed in a bank vault for safety. The only problem is, the city where the bank is based is stuffed full of criminals. And eight of the least competent are determined to nick the gem and sell it for a fortune. On the up-side, the hopeless security guard sleeps on the job, making their task easier. On the down side the thieves are so hopeless that it isn't a case of what could go wrong, more a case of what could possibly go right. The results are splendidly funny, as reported by a host of respected critics. According to The Times it's a "fast and fabulous comedy caper". Time Out says it's "The best new comedy to open straight onto the West End in decades" The Guardian says it's "Thrillingly inventive and lung-bustingly funny". Whatsonstage says it's "A night of spectacular madness" and the FT the show has audiences, "Laughing all the way to the bank". Fantastic!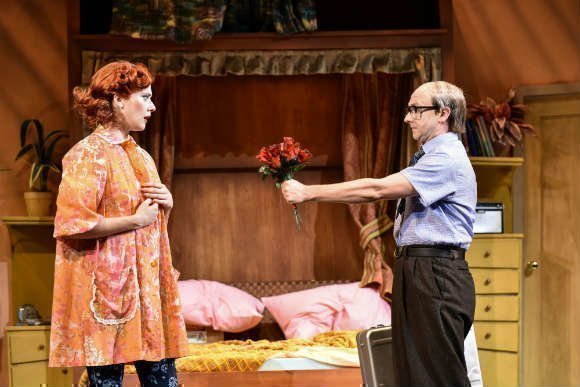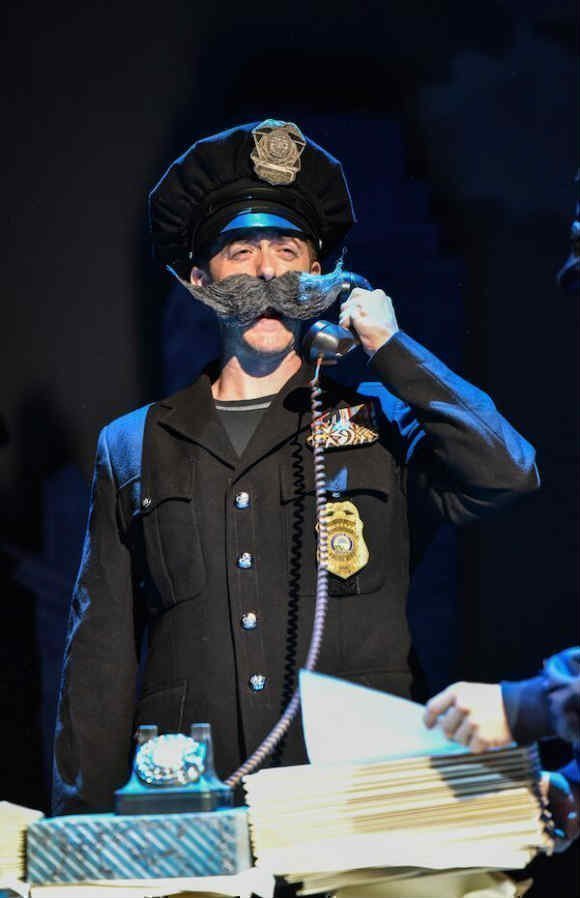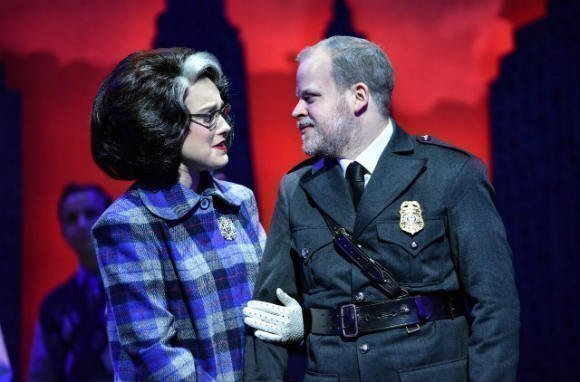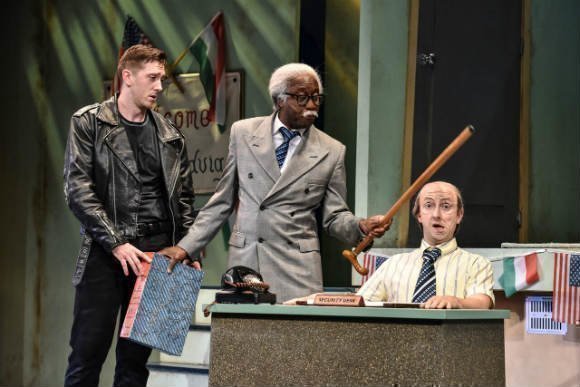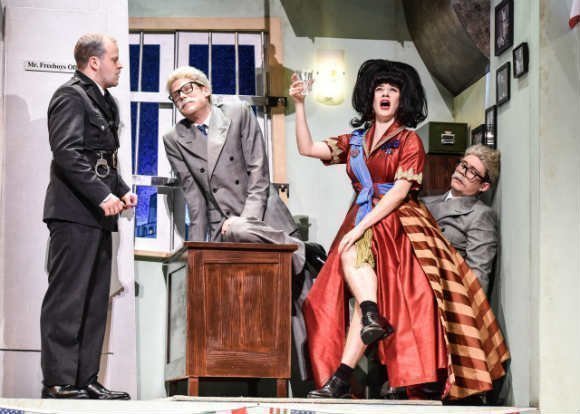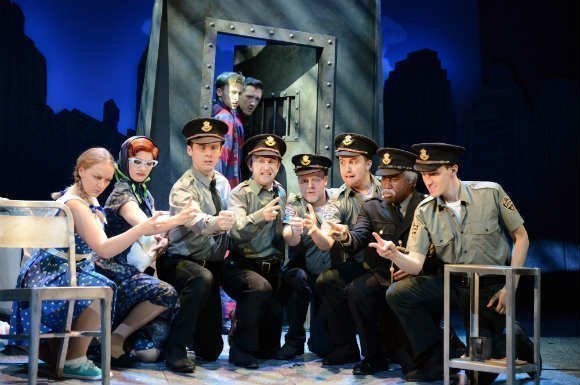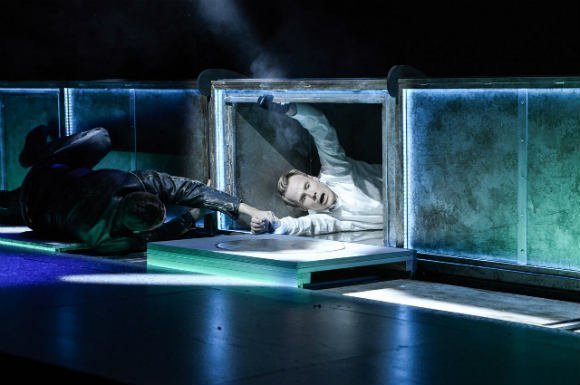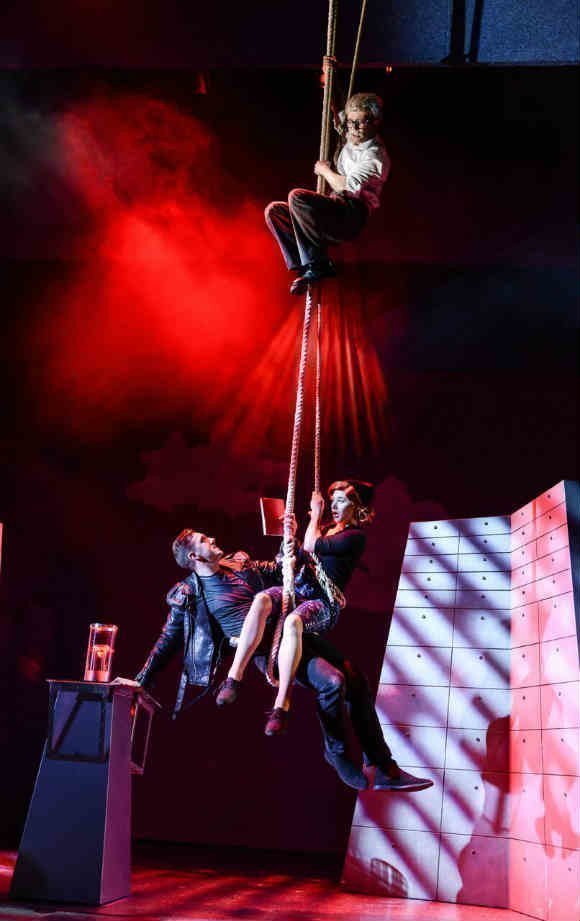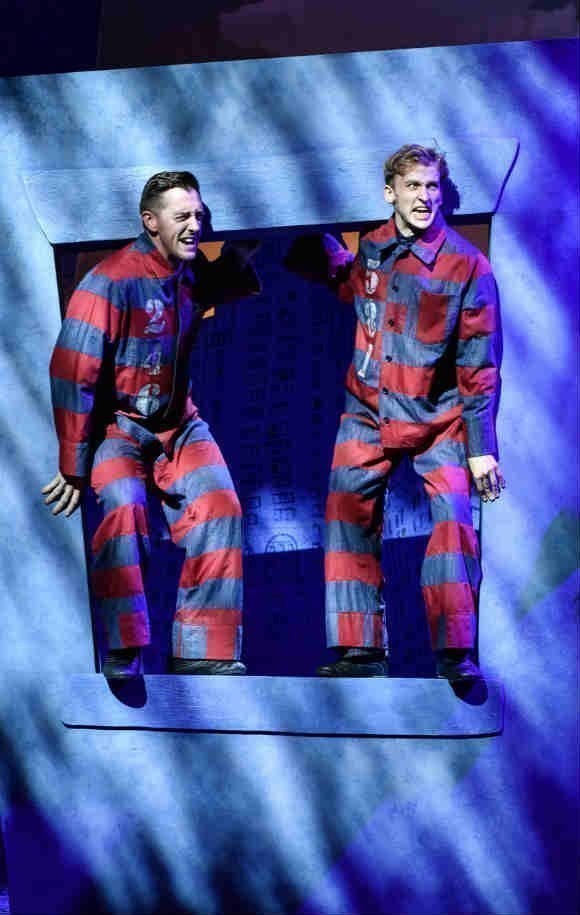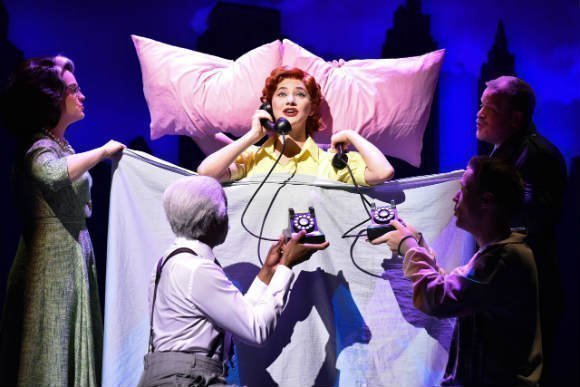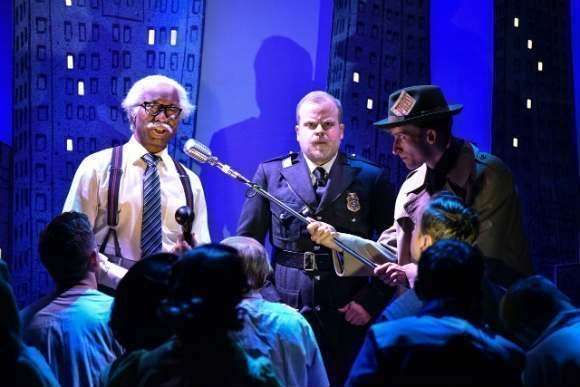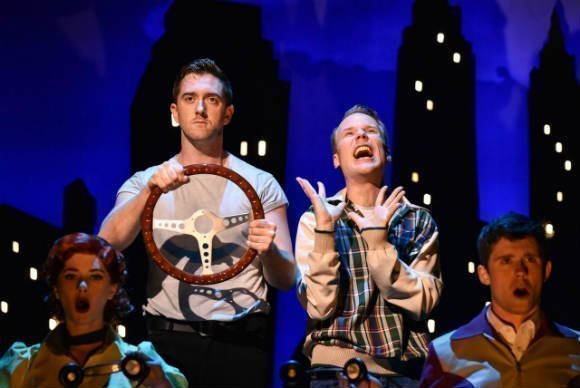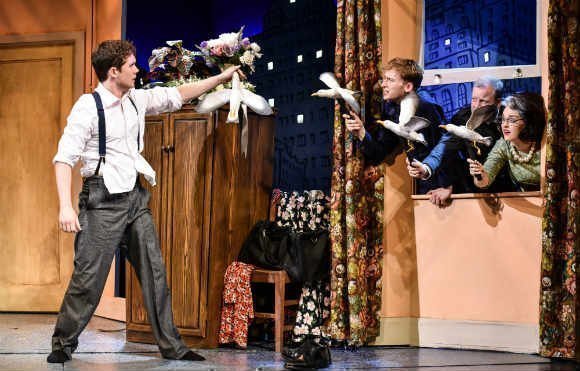 «
»
Audience Latest Reviews
Reviews Summary based on 581 reviews
General:
What to expect
Acting:
Music:
Costumes:
Story:
Lighting:
Recommendations
Anyone:
Families:
Teenagers:
Young Couples:
Theatregoers:
Great Date Night
I was a little worried at first that this particular type of humour was not going to bode well with my husband but half way through I looked over to see tears in his eyes from laughing so hard. I don't want to ruin anything for anyone who has not yet seen this show so I won't say too much, but I would definitely recommend going to see it!
Jennifer, 07 Sep 2016
Funny
Brilliant acting, very clever and witty. Loved the way they used props for items in the story. Had us laughing a lot.
Lisa, 01 Sep 2016
Great show, command of English helpful
A great comedy using the eccentricities of the English language to make us laugh and with excellent musical vocals. The changing of the stage sets were clever and the view down in to the vault was very impressive.
Martin, 21 Aug 2016
Great fun evening out
Non-stop entertainment. Very funny engaging and cleverly staged/acted. Suitable for all age groups and it was good to see so many kids in the audience. Elements of physical theatre and some great surreal moments.
Joah, 21 Aug 2016
like a hammer blow to the funnybone.
Funniest slapstic ( there is a lot of slapping ) come farce i have ever seen. But i am going to the play that went wrong, today so that might change.
Stephen, 20 Aug 2016
Good fun night out!
Cast excellent! God fun show!!
Sandra, 14 Aug 2016
Awesome in every way!!!
Great night, cried with laughter, literally! Fantastic!
Christopher, 10 Aug 2016
A play to make you happy
Clever, funny, physical, romp If you do not like fast action comedy with endless puns and jokes combined with slapstick and boundless energy then it isn't for you
David, 31 Jul 2016